What is Kannōnawa?
The term was first used by Nureki Chimuo (c.1985): Kannō 官能 (the senses​; sensuality; carnality​) and nawa 縄 (rope; cord), best demonstrated by the legendary Ero Ouji, and present in the work of Yukimura Haruki and others.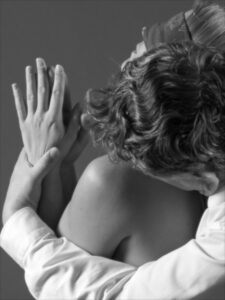 In the multi-dimensional dynamics of restraint, anticipation and anatomical-neurological elements, play is based on understanding individual primal fantasies and libido, while seeking to make partners feel safe to enjoy vulnerability.
Kannōnawa is a deeper, sapiosexual style of Shibari; Kinbaku focused on psychology and the adventure. It does not require nudity or sex.